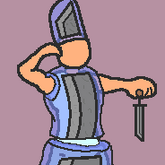 JRPGVille is the 31st location in Adventure Mode. It is unlocked by beating boss #190 on evil difficulty.
Fight
[
]
Recommended stats:
Mode
Power
Toughness
Manual
3.00 Sx (3.00E+21)
2.10 Sx (2.10E+21)
Idle
Beast Mode OFF
8.00 Sx (8.00E+21)
6.00 Sx (6.00E+21)
Beast Mode ON
25.00 Sx (2.50E+22)
13.00 Sx (1.30E+22)
One Hit
188.58 Sx (1.89E+23)
-
Loot
[
]
Only cube root of loot chance bonus applies. For following items your base chance is . Item levels are base drop levels without challenge or set rewards.
Normal enemy:
Boss:
Enemies
[
]
Boss chance 1/4